Sansiri Group, one of the leading real estate companies in Thailand, officially entered the Vietnamese market and announced a strategic partnership with real estate distributor Denzell.
Along with this announcement, Sansiri's top projects at the most attractive resorts in Thailand including Hua Hin, Phuket, Pattaya, Chiang Mai, and Bangkok will be brokered by Denzell in its first high-end sales gallery in Ho Chi Minh City.
According to Apichart Chutrakul, CEO of Sansiri Group, Ho Chi Minh City is a potential real estate hub with a fairly balanced market outlook, while Vietnam is still one of the top attractions of international businesses.
"Successfully launching the sales galleries in key markets such as China, Singapore, and Hong Kong, Ho Chi Minh City is the Sansiri's sixth market. This is an opportunity for Sansiri to strengthen its presence and provide a full service experience for its customers," Chutrakul said.
Kingston Lai, managing director of Denzell Vietnam, said that Denzell is now the only unit in Vietnam authorised to provide Sansiri real estate projects. "Vietnamese buyers can now access the latest Sansiri projects on the same day as they are launched in other international markets, such as Hong Kong, China, and Singapore," Lai said.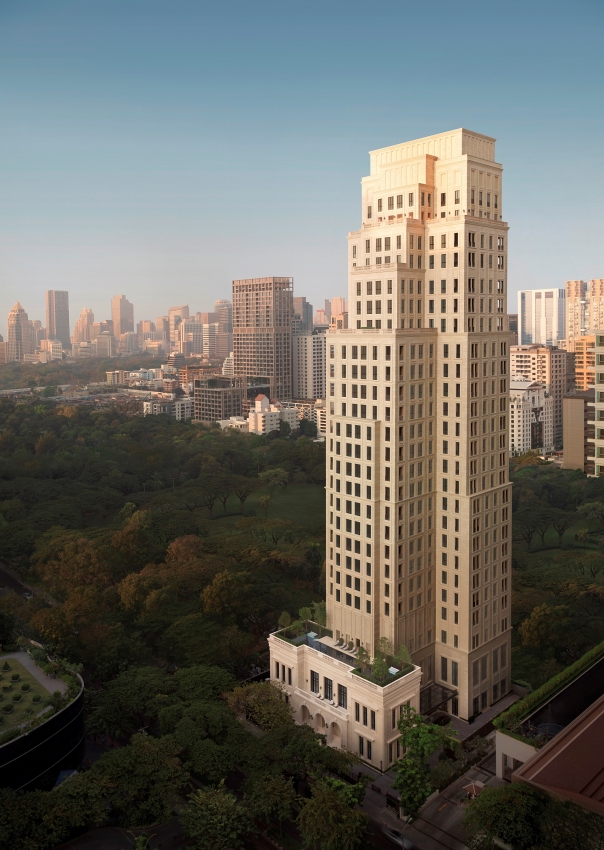 According to Lai, Thailand is now considered a good option for investment because of lower taxes, while the average starting price is VND3 billion ($129,000). Rental income is at around 6 per cent per annum at Bangkok's downtown area and 7-8 per cent of the resorts provide exclusive access to Sansiri's newest projects.
In 2017, Sansiri succeeded in increasing sales in the international market, reaching VND6.5 trillion ($287million).
In 2018, Sansiri set a daring plan by introducing 31 new projects totalling at VND44.2 trillion ($1.95 billion), setting a revenue target of VND35 trillion ($1.5 billion). Throughout the launch of Denzell Vietnam, potential customers in Vietnam will no longer need to visit Thailand to invest in real estate.
The Vietnamese government, according to Sansiri, is implementing a plan to privatise many SOEs and boost private investment, which has made Vietnam one of the fastest growing economies in Asia.
Large enterprises, such as Samsung, also invested $17 billion in Vietnam, making the country the second largest exporter of smartphones in the world after China, or Warburg Pincus Investment Fund, which has committed $1 billion to Vietnamese companies.
Statistics from the Tourism Authority of Thailand show that in 2017, Thailand welcomed a total of 35 million visitors, 867,712 of whom were Vietnamese, up 12.5 per cent over the same period in 2016.
By Bich Ngoc
Source: http://www.vir.com.vn/thai-group-sansiri-officially-enters-vietnamese-property-market-62033.html